Regina Roofing Companies
Roofing Repair & Maintenance
Looking for Regina Roofing Companies
Roofing Replacement, Maintenance, and Repair
Many people don't pay attention to their roof until its too late. Then they frantically seek out a Regina roofing company.
But, like other components of your house or building. The roof requires continual maintenance or inspection and eventually replacement.
To prevent leaks.

To identify minor problems before they are significant and costly.
To maximize the length of time before you need to replace the roof.
1. Why maintain my roof?
Regular inspection and maintenance of your roof are necessary. It will help reduce the probability of premature leaks and aging.
Exposed to sunlight, rain, snow, hail, wind and temperature changes. Over time, these elements degrade the roofing shingles and other roofing materials.
At some point, all roofs will need a full replacement. You can maximize the life of your roof. With proper care and maintenance.
Your roof, if designed, constructed and maintained will last long.
Unexpected maintenance and repairs may be necessary to fix damage to a roof. Damage caused by severe weather conditions.
Providing proper maintenance and identifying potential problems before roof failures occur. This will reduce the likelihood of costly damage.
If a leak occurs and goes undetected. The result could be damage to the building structure and/or interior finishes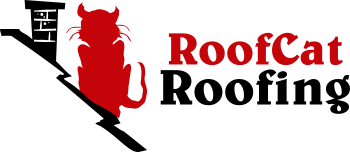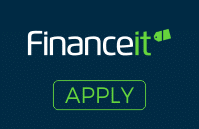 2. How do I maintain my roof?
A roof requires continuous inspection and maintenance.
Hire RoofCat Roofing to inspect your roof.
Homeowners can identify maintenance concerns or potential problems. By identifying any damage to interior ceilings or walls. You may also be able to notice missing shingles or dark spots from the ground.
Performing thorough inspections and maintenance should be handled by qualified, insured roofing professionals. A roofing professional that is:
familiar with the roofing system on your building
Know how to identify various potential problems
Know the necessary safety precautions to take while performing an inspection or maintenance.
3. How often should my roof be inspected and maintained?
Roofs should be inspected at least twice each year:
Once in the spring, to assess any damage that may have occurred over the winter
Then again in the fall, to prepare for winter weather conditions
It will also be beneficial to Inspect a roof after any storm.
Storms that had high winds, heavy rain or hail.
The inspection should also consider the underside of the roof structure (attic). Allowing us to view the sheathing of your roof from the attic space of your home.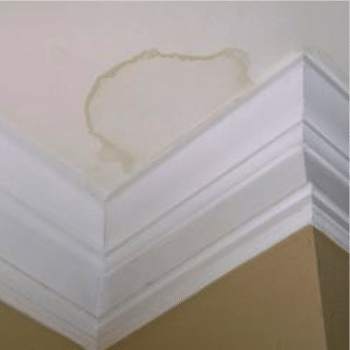 4. Who should I contact for roofing services and roof repairs?
RoofCat Roofing employs qualified professionals.
Our professionals have the necessary tools and knowledge. We help identify potential locations where the leakage is occurring. Also to help point out where leaks might occur in the future.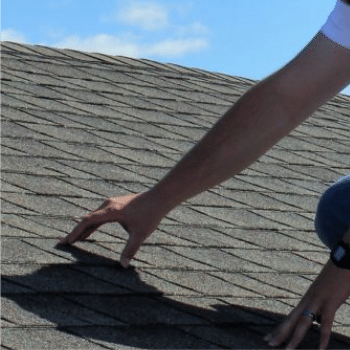 Inspection/Maintenance Item
Description
Splitting, ridging or blistering of the shingles or membranes

Most likely caused by stress, which can occur throughout the roof area. It may be signs of aging. It may be more evident in either cold or hot weather.

Missing granules on asphalt shingles
It may be excessive wear and aging. Foot traffic, wind scouring, scouring caused by tree branches. Lack of granular cover reduces the expected service life of the roof as well as it's appearance.
Curled, broken, cracked or missing shingles, shakes or tiles
Repair the damaged areas immediately. Curling may show that the shingles have reached the end of their life expectancy.
Excessive moss or algae growth
Organic material keeps moisture. Which may lead to premature wear of shingles or shakes.
Foreign objects on the roof.
Remove before they cause a puncture in the roofing material.
Missing or damaged flashings, eaves troughs, downspouts, caulking/sealant
Repair or replaced immediately. To avoid damage to other building components such as walls.
Standing water

The result of blockage or

poorly

located roof components. This water will speed up the degradation of the roofing materials. May infiltrate the building envelope.

Overflowing or backed up  eaves troughs and downspouts
Debris in eavestroughs and downspouts can prevent proper water drainage. May result in water backing up and overflowing against adjacent building walls.
Staining or damage on ceiling or walls inside the home
Act immediately upon evidence of staining on an interior drywall ceiling. This will appear as a yellow or brown stain. Could be a sign that moisture is leaking from the roof above.
Black staining or rotten wood within the attic.
A possible sign of obstructed attic ventilation. Or moist air leaking from home interior into the attic space. This requires detailed investigation. This can result in significant damage to the roof structure over time.
Replacing your Roof
At some point, maintenance and repairs will no longer be useful. It is also not cost-effective. 
At that time, a full roof replacement will be necessary.
Replacing a roof before it is too late. Avoid the possibility of complete failure. Avoid costly interior repairs resulting from water infiltration.
Life expectancies of roofs generally range from 15 to 35 years. Depending on the roof design, weather exposure, materials used, and construction.
New Roof Financing
Ok, Google. Which Regina Roofing companies offer Financing?
Break up large home renovation projects into smaller payments.
Financeit is the effortless, mobile-friendly way to pay
for large purchases in low installments.
Specializing in residential asphalt shingle roofing in Regina & area.
Choose Roof-Cat Roofing for quality, affordability,
assurance and timely service.
Regina Roofing Companies
Roof Cat Roofing Regina
Providing Regina residential roof repair and roofing installation services. Over time, weather can cause damage to sloped roofs. RoofCat Roofing specializes in asphalt shingle installation and repair. As a full-service professional roofing company, we're dedicated to our trade.
We provide value and impeccable service at a fair price while keeping safety in mind.
Your roof protects you and your family from the elements. It's important that you choose the best professional roofers Regina has to offer.
FREE ROOFING QUOTES
Specializing in residential asphalt shingle roofing.
Choose Roof-Cat Roofing for quality, affordability, assurance, and timely service.
Your roof protects you and your family from the elements. It's important that you choose the best professional roofers Regina has to offer.