The more you know about our industry will help
Frequently Asked Questions
ROOFCAT ROOFING REGINA
ROOFING FAQ'S
Whether it's the first time or the 4th time you have had a roof replaced on your home, you might always have questions.
Technology is always changing and there is always new products available to help protect your home.
Below is a collection of FAQ's. If you don't see your question (or answer) feel free to ask an expert.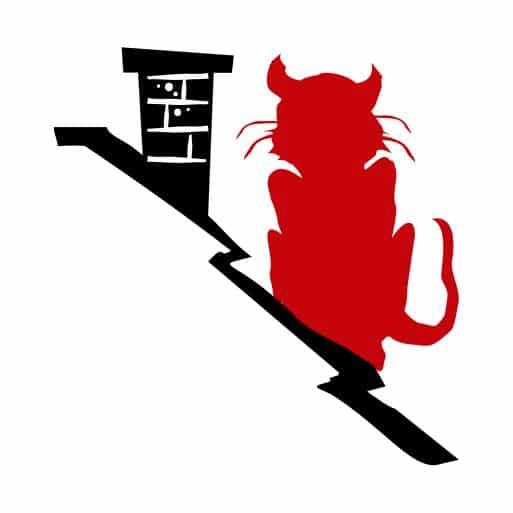 How do I know if I need a new roof?
The National Roofing Contractor's Association (NRCA) recommends you do a roof inspection at least two times a year. Once in the spring and then again in the fall.
The best place to begin is inside your house – grab a flashlight and make a trip to the attic.
Here are four things to look for on the inside:
1) Places where the roof deck is sagging
2) Signs of water damage or leaking
3) Dark spots and trails
4) Outside light showing through the roof
Next, go outside and do an Exterior Check:
5) Visually inspect your roof for cracked, torn, bald or missing shingles
6) Scan the roof for loose material or wear around chimneys, vents, pipes or other penetrations.
7) Watch out for an excessive amount of shingle granules (they look like large grains of sand) in the gutters – this is a sign of advanced wear
8) Check for signs of moisture, rot or mold
9) Examine the drainage, and make sure gutters and downspouts are securely attached. Also ensure all drains are open and allow water to exit, and all gutters and downspouts are free of debris
10) Check that all bath, kitchen and dryer vents go entirely outside of your home, not just into the attic space.
If you are still unsure, the Roof-Cats would be happy to provide a free consultation.
Remember, when the welfare of your home is at stake, it is better to act early – before you have no choice.
How long will it take to replace my roof?
This can be a tough question to answer without knowing all of the details of your home and project.
Depending on how busy we are and what part of the season it is. Being in Regina, we have a window from about May to September to work outdoors. Sometimes we are able to start in April and work into October.
Variables that we need to consider are:
size of the house

the style of the roof
number of crew members
installation method
product availability
and the material to

be used

.
The other variables that may change the schedule to finish a roof are:
weather delays

repairs to the roof

Once we remove the old shingles, we may find issues that need repair. Such as rot or structural issues.
Based on an average-size house, with asphalt shingles replaced. It usually takes a three-man crew two to three days from tear off to finish. Full clean-up and follow-up can add an additional day or 2.
When is the best time to shingle a roof?
Yes. Particularly with asphalt shingles, which require a combination of time and warm temperature to properly set.
Book your roofing project as early as possible to ensure spring or summer-time service. As is human nature, homeowners commonly set aside their roofing project until autumn, leaving them with an inferior final product. In addition, roofing is a high-demand industry and autumn often sees many companies accumulate long waiting lists.
Why should I hire Roof Cat Roofing Regina?
Roof-Cat Roofing is a licensed, locally owned and owner-operated business.
Roof-Cat Roofing is bondable, insured and in good standing with the WCB. We are a pride of dedicated professionals concerned with integrity and customer satisfaction.
To prove this, they provide a legal workmanship warranty, in addition to the 25-50 year warranty for the various products they install.
What are your methods?
Call us for an estimate or fill out our quote form.
We will give you an estimate.
If you approve of the estimate, contact us. We will discuss and clarify the details of your project, help you choose a color and style, and establish a project timeline to best suit your schedule.
The project will be professionally managed and executed in accordance with the client's specifications, adhering to the agreed-upon timeline.
Along the way, email any questions or concerns please contact us.
What is your service area?
"Regina and Surrounding Area". We regularly go to Moose Jaw, White City, Lumsden, Balgonie, Pense, Grand Coulee, Regina Beach, Buena Vista, Buffalo Pound, Rural Farms/Acreages, etc.
For a standard residential project, anything within an hour or so drive is the rule of thumb. The furthest we have gone is Yorkton, for a week-long condominium project.
Do you clean up when your done?
Absolutely.
Worksite cleanliness is a high priority for us, as it is obviously something that every customer notices and understands
We also always sweep a magnet over your lawn to make sure all nails have been picked up.
What forms of payment do you take?
We accept cheques, Debit and both Visa and MasterCard. 
We also have financing available. With no payments or interest for 3 months. You can apply with Financeit.
What is your guarantee?
I have attached a copy of our workmanship warranty. Essentially, we cover, at no cost to the customer, any installation defect that appears within 5 years of the completed project.
The products we install all have their own warranty against manufacturing defects, which we also make available to customers.
Specializing in residential asphalt shingle roofing in Regina & area.
Choose Roof-Cat Roofing for quality, affordability,
assurance and timely service.
New Roof Financing
Ok, Google. Which Regina Roofing companies offer Financing?
Break up large home renovation projects into smaller payments.
Financeit is the effortless, mobile-friendly way to pay
for large purchases in low installments.
Regina Roofing Companies
Roof Cat Roofing Regina
Providing Regina residential roof repair and roofing installation services. Over time, weather can cause damage to sloped roofs. RoofCat Roofing specializes in asphalt shingle installation and repair. As a full-service professional roofing company, we're dedicated to our trade.
We provide value and impeccable service at a fair price while keeping safety in mind.
Your roof protects you and your family from the elements. It's important that you choose the best professional roofers Regina has to offer.
FREE ROOFING QUOTES
Specializing in residential asphalt shingle roofing.
Choose Roof-Cat Roofing for quality, affordability, assurance, and timely service.
Your roof protects you and your family from the elements. It's important that you choose the best professional roofers Regina has to offer.