Should i replace my roof if it's not leaking?
Time for a New Roof?
A Homeowner's Guide to Re-Roofing
You need to re-roof your home but you are not sure where to begin. Or, Perhaps you re-roofed your house years ago, and would like to know more about modern procedures and products. Either way, you have come to the right place.
You may want to re-roof your home because you saw your neighbor have theirs done. Or perhaps there is a problem with your roof that cannot be ignored. Maybe you just want to spruce up the place, or change the color scheme. Either way, you want to try and avoid any costly mistakes.
To make the process easy, we will divide the re-roofing process into three different areas: Where to start, Choosing Products and Performing the Re-roof. Below, we will discuss each area including frequently asked questions and clear, instructional answers to help ease you through the re-roofing process
As you probably guessed, there are a few risks involved that all homeowners should be aware of.
These include:
selecting and hiring a roofing contractor without sufficient background information
selecting a product without shopping around, and not understanding the basic re-roofing procedures.
By being prepared and having accurate expectations you will be able to avoid the pitfalls, and maximize your personal satisfaction.
Continue reading below for more information on having your house re-roofed.
Where to start when having a roof re-shingled?
Once you have decided to re-roof, know that there are a few areas that homeowners should be aware of.
From choosing a professional roofing contractor to the performance of the work itself.
Below are some questions that homeowners often ask.
1. How do I choose a roofing contractor?
Referrals are the safest bet. If your friend, neighbor or family member has had their roof replace recently, ask them about their contractor. Were they satisfied with experience? Was the work done well? Did the roofers conduct themselves professionally? Another good place to find a professional contractor is at your local building material supplier – ask them. We don't mean hardware stores or retail chains (Home Depot, Lowe's, etc.), but rather professional roofing material distributors who work with roofing contractors on a regular basis (Roof-Mart, etc.).
Ask for references – jobsite addresses or names of homeowners, from the contractors that you interview.
When evaluating contractors, pay attention to:
Proximity and any repeat business in select areas
Ability and willingness to address complaints fairly and quickly
Quality of estimate offered (professionalism and completeness, etc.) and presentation. Make a decision based on past references and project photos, possession of appropriate insurance, proposals, and so on
Endorsements, licenses, accreditations, memberships
Thoroughness, awareness, and knowledge of roofing systems and roofing procedures
Be careful about hiring roofers you have not met
2. How many estimates should I get before I choose a contractor? How should I evaluate these estimates?
Even if you get a good-looking, reasonable estimate from the first roofing contractor, it is always a good idea to get one or two more estimates in order to compare and to clarify or identify any questions you may have. To evaluate the price of an estimate, you should consider:
The contractor – You should feel confident that during (at least) the next five years (the time when most imperfections in the new roof system will become apparent) the contractor can be contacted, will honor his warranty and will provide the service they guaranteed.
The quality of the roof system offered – The project should address the shingles as well as ventilation, waterproofing underlayment, roof anchors, etc.
The quality and options of products offered – While you may have pay a higher price for designer shingles or various other material upgrades, the options and their benefits/drawbacks should always be discussed.
The contractor's insurance – Protect yourself. The contractor should possess sufficient liability insurance and workers compensation insurance to avoid risk to the homeowner in the event of an accident.
When evaluating contractors, try not to place too much emphasis on choosing the lowest price available. A low price can suggest a lack of experience, workmanship or product quality
3. After I choose a roofing contractor, how long should I expect to wait for work to begin?
Depending on weather, the standard time before work begins can range from two to four weeks. This can also vary depending on the time of year. Early spring waiting times are generally shorter then late fall or early winter. Roofing is highly dependent on weather, and project delays or postponements are very common. It is the responsibility of the contractor to be direct and communicative regarding their availability and work schedule from the time of the estimate through to the job completion.
4. How long does a re-roof usually take?
This can depend on a few things, most notably roof size, slope and complexity. A small, simple roof will usually be completed within a day, whereas a large, steep, complex project may take a couple days or a couple weeks. However, once work has begun, a project should not be interrupted or delayed for any reason besides weather. Sometimes, a problem with the roof may not be apparent until the project is underway. In such cases, it may be necessary to delay the original scope of work until the problem has been addressed and, if necessary, the contract adjusted accordingly. The homeowner should always be made aware of any unforeseen circumstance, as well as any changes that might affect the original contract agreement. A professional, well-prepared contract will usually anticipate some common cases such as hidden wood rot, etc.
5. What happens in the case of extreme weather conditions?
Rain, snow or wind will often delay roofing projects. Extreme heat may also cause delays. Work safety is first priority. Windy or slippery conditions become hazardous while working on a roof. In extreme heat, the temperature on a roof can be significantly higher than on ground level, which also poses a danger to workers. Certain weather conditions present additional problems as well. Uncovered roof deck is vulnerable to rainwater infiltration, and low temperatures may prevent shingles from sealing properly. Experienced roofers who exercise caution will be able to avoid such problems.
6. Will I have to pay a deposit before the project begins?
The requirement of a deposit usually depends on the contractor. Although it is not considered unusual to pay a deposit, never pay the entire cost up front. Also do not give a deposit to a contractor whose history you are unfamiliar with, or who can not provide reliable references.
Before signing the contract or agreement, make sure the price includes all applicable taxes and covers all materials, ventilation, cleanup, dates, and so on.
Selecting a Roofing Product
Choosing roof shingles is like buying an appliance or even a car. You should examine all the options carefully, compare, and try to balance the costs and benefits.
Similar to choosing a car, when choosing shingles, decide if your goal is only function, or function plus style. In a car, you know whether you want a spicy, head turning rocket-ship, or a practical 4-door with room for the kids. It's sort of similar with roofing shingles.
A homeowner who wants to reroof for function might see the regular three-tab roofing shingle on their neighbor's house and choose to use the same product. If appearance is just as important as function, then take some time to browse some designer options. Visit a distributor and collect some product literature in order to observe some of the less common styles out there.
When choosing a roofing shingle, ask yourself:
1. What's the difference between an architectural, designer, and standard shingle?
Beginning in the early 1900's, the three-tab shingle long became the standard product used on single-family houses. 3-tabs generally come with 20, 25 and 30 year warranties, and only differ in color for the most part. Then in the 1960's and 70's, architectural and designer shingles began to appear. The oft-seen, laminated architectural shingle is what eventually developed and has now, more or less, taken over the market. The warranty for these shingles can be up to 50 years and even lifetime. In addition to color, homeowners can now select amongst several designs, textures, thickness, and so on. Your contractor should be able to show you a variety of different options.
2. Are all the warranties the same? What should I look for?
Warranties can span from 20 years to lifetime and gives and indication of the shingle quality and value. The non-prorated coverage in the first few years following installation is also very important. During this time, according to manufacturers and contractors, most problems associated with manufacturing defects are likely to become apparent. Therefore, you should:
Look for manufacturer warranties that cover the cost of replacement materials as well as labor in the first 10-15 years or more following installation
Carefully examine the manufacturer warranty regarding proration as well as transferability. Proration means the reduction of contribution to the homeowner for replacing or repairing defective shingles over the course of the warranty period. Choose products with warranty that does not prorate during the first 10-15 years after installation.
Consider the contractor's workmanship warranty. A contractors work guarantee is usually one to five years on average, and is separate from the manufacturer's warranty. Also note that the length of the contractor's warranty is not as important as their intent or ability to honor the guarantee and provide service for a complaint. The best way to determine this is from referrals, references, and their general reputation in the business community.
3. What does UL fire resistance rating mean?
Underwriters Laboratories Inc. (UL) ratings certify that the shingles were tested and manufactured to meet standards qualifying them as fire resistant.
Most fiberglass shingles have a UL Class A fire resistance rating.
Reroofing Procedures
Although we recommend hiring a professional contractor to reroof your house, it is always a good idea to become familiar with the process yourself. Below is a list of helpful questions and answers regarding the reroofing process.
1. Do I need a permit to re-roof my home?
Some local regulations require permits be obtained before the start of roofing work, depending on the location. Because most reroof projects do not involve altering the structure of a home, a permit is not generally required (Saskatchewan).
2. What is roof pitch? Does the pitch of the roof affect what type of shingle that I can or should use?
The pitch, angle or slope of the roof is the ratio of rise over run, or the number of inches measured vertically over the number of inches measured horizontally moving along the roof plane. Some roof pitches can limit the choice of shingles that should be used.
For instance:
A roof pitch below 2/12 (2 inches vertical per one foot horizontal) should not use shingles
Roof pitches between 2/12 and 4/12 require low-slope application procedures, which generally includes application of appropriate waterproofing underlayment.
Roof pitches above 21/12 require steep-slope application procedures.
You and your roofing contractor should examine the technical application instructions found on the shingle bundle wrappers or instructions supplied separately for further details.
3. Is it absolutely necessary to remove the existing shingles prior to reroofing? When they are removed, who is responsible for the disposal of the old material?
There are two options available when reroofing. The first option is to tear off the old shingles before installing the new ones. The second option is to apply new shingles over the existing ones lay over. While the second choice can be less expensive, it is not considered the best practice, and may void the new shingle warranty.
There are several advantages to removing the old shingles before installing new ones:
If there are any imperfections in the roof deck (rotten or broken wood, etc.), they can only be revealed, examined and repaired when the old shingles are removed. These items can be repaired before applying the new roof.
If there are condensation problems inside the attic, they also may be revealed when the old shingles are removed. Attic ventilation can then be adjusted and improved if necessary, before applying the new roof.
When old shingle are removed, waterproofing underlayment may be applied before installing new shingles. Underlayment helps protect against water infiltration from ice and wind-driven rain.
Starting with a clean roof deck before installing new shingles will result in a smoother-looking finished product.
While there may be additional cost to these advantages, each decreases the likelihood that the manufacturer shingle warranty will become void. When the old shingles are removed, the contractor is generally responsible for cleanup and disposal of the old material (But make sure this is clearly stated in the contract).
4. How can you tell if a roof is ventilated properly?
A roof should be able to breathe. More specifically, an attic needs to allow for airflow within, generally by way of intake ventilation near the bottom of the roof or at the soffits, in addition to exhaust venting near the top of the roof. This is necessary in order for the roof to perform properly and to avoid a multitude of problems.
Most shingle warranties mention ventilation. In most cases, for the warranty to remain valid, as much as one square foot of net free ventilation area is required per 150 square feet of attic or floor space to be vented.
Proper active ventilation will:
Reduce heat buildup in attic
Reduce condensation and moisture in attic
Prevent water infiltration from wind-driven rain
Prevent ice dam formation
Even f you haven't noticed any problems related to ventilation as described above, it may be necessary or recommended that ventilation be added in order to meet modern standards.
5. What is the purpose of shingle underlayment?
Underlayment, whether it is composed of felt or synthetics, will:
Protect the roof deck from weather prior to and during shingle installation
Provide secondary protection against water infiltration should water find its way beneath the shingles.
Certain underlayments commonly referred to as "ice and water membranes", are effective in preventing leaks caused by standing water or backup created by ice-dams (commonly found in Saskatchewan).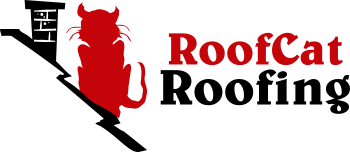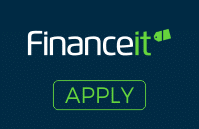 Specializing in residential asphalt shingle roofing in Regina & area.
Choose Roof-Cat Roofing for quality, affordability,
assurance and timely service.
New Roof Financing
Ok, Google. Which Regina Roofing companies offer Financing?
Break up large home renovation projects into smaller payments.
Financeit is the effortless, mobile-friendly way to pay
for large purchases in low installments.
Regina Roofing Companies
Roof Cat Roofing Regina
Providing Regina residential roof repair and roofing installation services. Over time, weather can cause damage to sloped roofs. RoofCat Roofing specializes in asphalt shingle installation and repair. As a full-service professional roofing company, we're dedicated to our trade.
We provide value and impeccable service at a fair price while keeping safety in mind.
Your roof protects you and your family from the elements. It's important that you choose the best professional roofers Regina has to offer.
FREE ROOFING QUOTES
Specializing in residential asphalt shingle roofing.
Choose Roof-Cat Roofing for quality, affordability, assurance, and timely service.
Your roof protects you and your family from the elements. It's important that you choose the best professional roofers Regina has to offer.