How do I know when I need a New Roof?
Things to watch for around your home
Your Roof is your First Line of Defence
Whether you paid $100,000 or $1,000.000 plus for your home, it is likely the most expensive thing you will buy in your lifetime.
The roof protects your home from most of the elements that can cause damage. Weather.
It's easy to overlook your roof as it's out-of-sight for most of us. You can see your shingles from a distance, but you probably can't see any damage.
But there are other signs that are easier to spot that might be causing damages to your roof and shingles.
Review the items below. If you are unsure if you have damage, please book a roof inspection with us and we will check for you.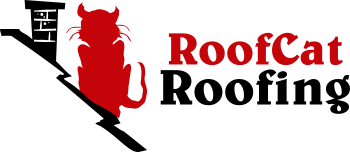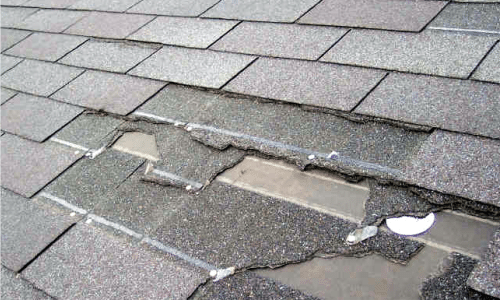 MISSING or DAMAGED SHINGLES
Depending on the age of your roof, it doesn't take much for wind to take a few shingles off your roof. But the more common problem is to have lifted or damaged shingles due to extreme weather and age.
Too much sun can cause cracking or breakage over time and wind will start to lift shingles. This allows for the weather to get under your shingles. Over time this can compromise your roof and cause leaks and rot.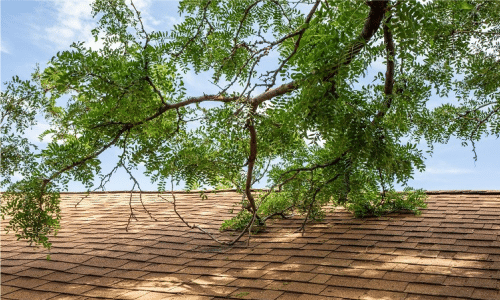 TREE BRANCHES
Trees are great for shade and to play in or under. But leaves and branches from those trees can cause damage to your roof. Overhanging limbs can rub on the shingles removing the protective layers. High winds can also cause those limbs to fall on the roof causing structural damage.
Depending on the tree type, leaves from the trees can also clog up your eavestrough. Water and snow and ice can build up causing all sorts of issues to your roof and even the foundation of your home.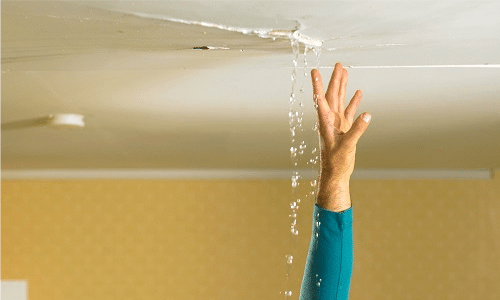 ROOF LEAKS
Loose or missing shingles might be difficult to see from the ground. Going on your roof can also be dangerous. But one of the more difficult problems to ignore is a roof leak. Provided the leak is in an obvious place to catch early enough. Any leak can cause serious water damage in a short period of time. Leaks can occur anywhere along the roof, even when your shingles are in good shape.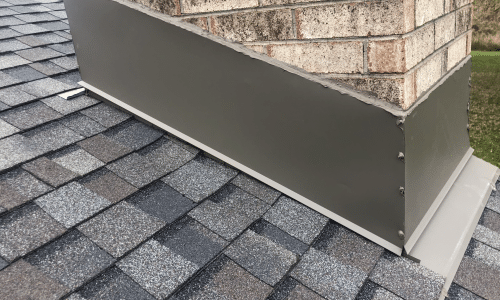 DAMAGED OR WORN FLASHING
Metal flashing on your roof helps decrease water penetration. Used around chimneys, skylights, vent pipes, and other vulnerable roof locations.
The heat from the sun can cause the flashing to expand. Over time the flashing may need maintenance or replacement.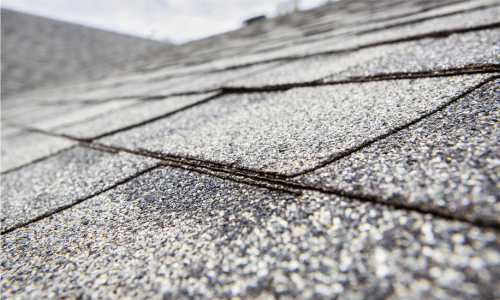 FAILING GRANULES
Asphalt shingles have tiny particles (granules) that will absorb the harmful UV rays. If they've begun to fall off though, it will start to show as bald patches on the roof. You might also notice a build-up in your eavestrough. If your roof has swaths of discoloration, this could be a sign that you're losing those granules.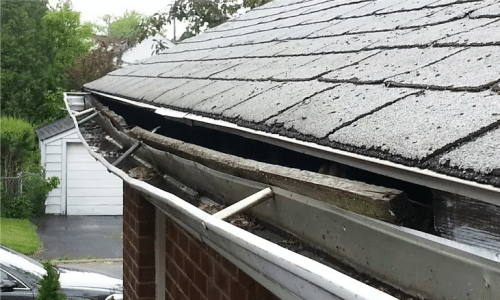 DAMAGED EAVESTROUGH AND DOWNSPOUTS
Check your eavestrough and downspouts for damage. These two items are critical to the protection of your home. Designed to collect and move water off your roof and away from the foundation of your home.
A clogged or damaged eavestrough will allow water to overflow both sides of the eaves. The roof sheathing can absorb water back in under the shingles. Water falling around your home will soak into the ground. Water will find the path of least resistance and leak in through cracks of the foundation.
Depending on the time of year, water around your home can then freeze. This can cause slippery sidewalks and driveways.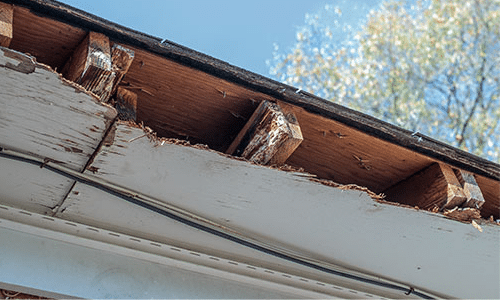 ROTTEN OR DAMAGED FASCIA BOARD OR SOFFIT
Depending on the age of your home, it may have the soffit and fascia constructed with wood. Newer homes often use metal soffit and fascia.
This area of your home is critical to creating airflow in your attic. Proper airflow prevents excessive heat in your attic. Not to mention prevents mold from building up.
This overhang on the home is a major target for water damage. Wet wood will cause rot and/or mold. It is also an ideal location for squirrels and birds to get into your attic.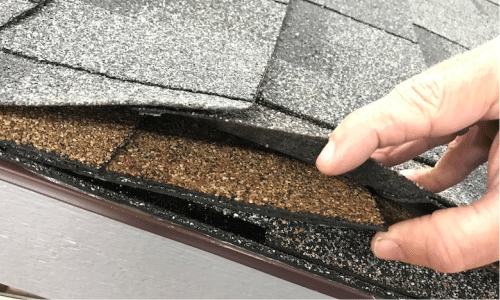 TOO MANY ROOFING LAYERS
You might think that the more layers of shingles the better … right? All those layers would add up to more barriers between you and the elements. But the reality is that most building codes only allow for 2 or 3 layers.
Adding more layers of shingles adds more weight to the roof. This will cause structural damage to your roof. Not to mention, when you need to replace the shingles. It will be more labour intensive to remove all those layers.
It is best to have one layer of shingles on your roof. Ask us about adding a waterproof membrane to the sheathing before we add shingles.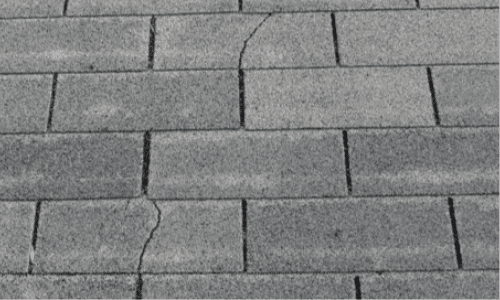 SPLITTING
The roof of your home is under constant attack. The sun, wind, rain, and snow all hit your roof. The heat will cause all elements of the roof to expand and cooler temperatures will cause it to contract. This constant movement will cause your shingles to spit and lift.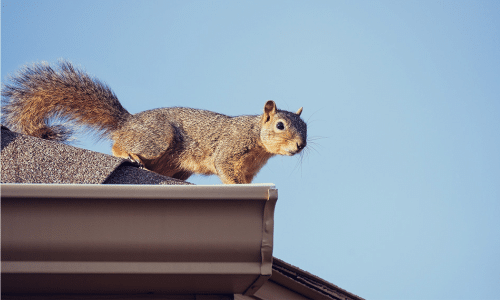 ANIMALS & INSECTS
Like humans, animals and insects want a home. As such, they are always looking for a place to live. Squirrels, mice, raccoons, birds, wasps, and more are looking for a way into your house.
Your roof is one place they will look to get in. If you think you see a hole or hear activity in your walls or attic. It would be good to book a roof inspection.
It can be an easy fix if caught early enough. If left unchecked, the rodents, birds, or insects can cause a lot of damage. Compromising more than the roof.
Specializing in residential asphalt shingle roofing in Regina & area.
Choose Roof-Cat Roofing for quality, affordability,
assurance and timely service.
New Roof Financing
Ok, Google. Which Regina Roofing companies offer Financing?
Break up large home renovation projects into smaller payments.
Financeit is the effortless, mobile-friendly way to pay
for large purchases in low installments.
Regina Roofing Companies
Roof Cat Roofing Regina
Providing Regina residential roof repair and roofing installation services. Over time, weather can cause damage to sloped roofs. RoofCat Roofing specializes in asphalt shingle installation and repair. As a full-service professional roofing company, we're dedicated to our trade.
We provide value and impeccable service at a fair price while keeping safety in mind.
Your roof protects you and your family from the elements. It's important that you choose the best professional roofers Regina has to offer.
FREE ROOFING QUOTES
Specializing in residential asphalt shingle roofing.
Choose Roof-Cat Roofing for quality, affordability, assurance, and timely service.
Your roof protects you and your family from the elements. It's important that you choose the best professional roofers Regina has to offer.