IKO shingles are one of the most popular choices.
This is due to their amazing styles and colors.
Cambridge IKO architectural shingles are available in as many as 15 different shades. One thing that all IKO shingles types have in common is their superior quality. It doesn't matter whether you choose the most affordable 3-tab asphalt shingles or premium shingles designed to mimic natural slate, you can be sure that you get the best roofing shingles in this price range
IKO shingles are durable, distinctive, offer a high level of weather protection and enhance the appearance of any building.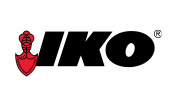 5 Amazing Little-Known Facts
About IKO Dynasty™ Roofing Shingles
Check out these amazing facts on one of IKO's most technologically advanced roofing shingles to-date!
The Dynasty ArmourZone™ provides a 40% wider nailing area
With a 40 percent wider nailing area of 1.25 (1 ¼") inches, Dynasty is easier and faster to install than the 0.87 (7/8") inch standard roofing shingle nailing zone. Shingles go on faster, stay protected and jobs take less time and cost less to complete!
IKO-Dynasty-Roofing-Shingles-features
Dynasty offers a 130mph wind-rating with a standard four-nail per shingle application
Most traditional laminate shingles require 50% more fasteners and additional system components to achieve the 130mph wind rating.
Dynasty's True Square Coverage helps contractors lower their labor and material costs
Fewer bundles mean less labor and more money in your pocket. Dynasty offers a true 100 square ft. of coverage in every three bundles.
IKO Dynasty features aggressive, modified bitumen Fast-Lock™ sealant tabs
When the sun is shining on your stunning HD Dynasty shingles, it warms these tabs. This creates an extremely strong bond that helps the roofing shingles lay flat, even in a high-wind environment.
Dynasty's reinforced ArmourZone provides peace-of-mind
Fasteners nailed above the common bond area – within ArmourZone – reduce the risk of call-backs resulting from the nail pulling through the shingles in high wind. Dynasty ArmourZone is super-tough and will not let go of those nails and fasteners without a giant fight!
In addition to these great features, we are excited about the stunning range of HD colors available in the Dynasty line. IKO Dynasty roofing shingles are colored in an entirely new pigmentation process that gives them rich, vibrant colors that increase the curb appeal of your home. Check out all the colors available to Dynasty homeowners and contractors today!